SHOALS AMBULANCE PARAMEDIC HONORED WITH STAR OF LIFE AWARD
March 24, 2014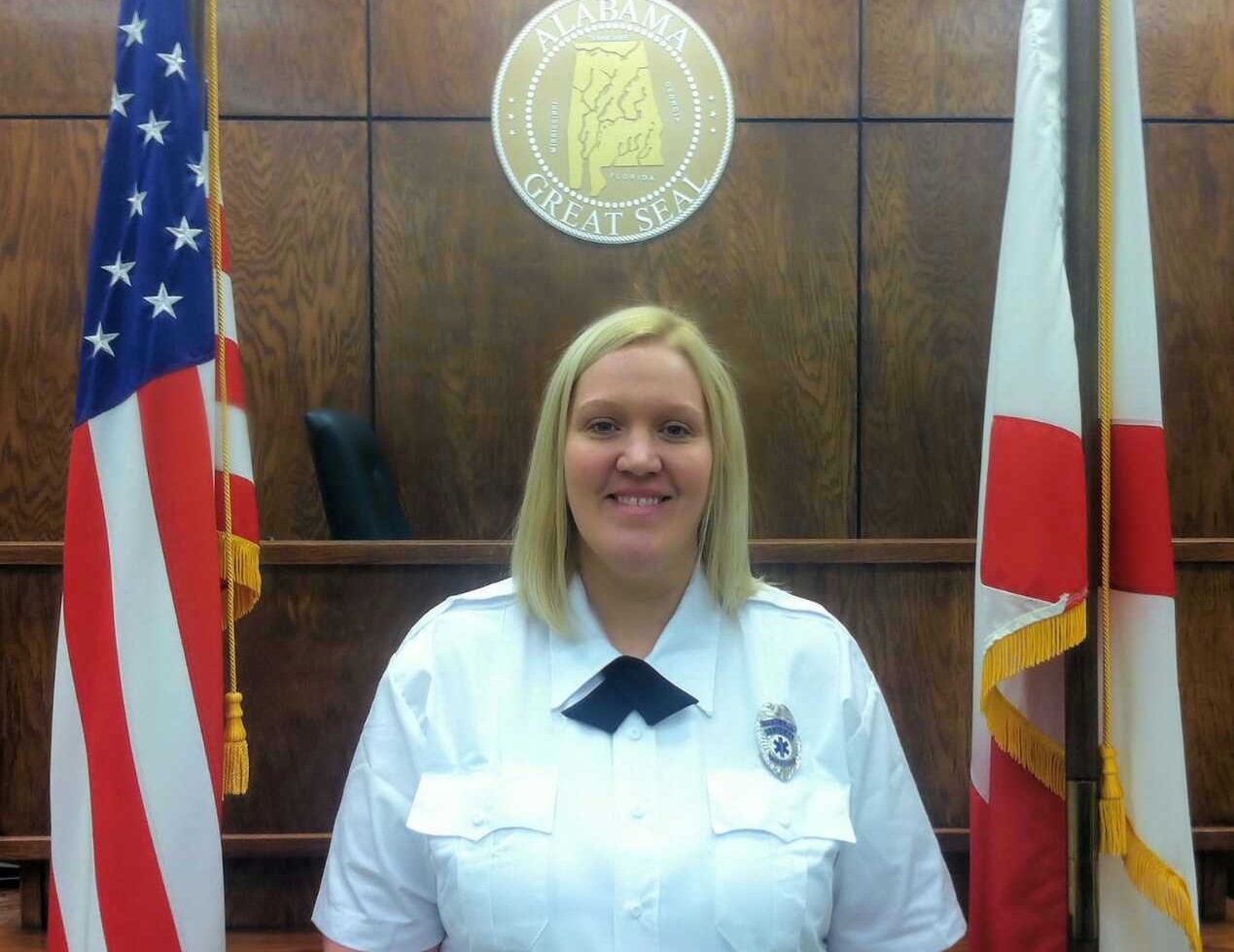 Shoals Ambulance paramedic Lee Ann Wiggington recently received the Star of Life Award from the American Ambulance Association, a high honor given annually to outstanding EMS professionals from across the country who provide lifesaving care on the front lines.
"Lee Ann is an outstanding paramedic, who always goes the extra mile for her patients," Shoals Ambulance President and CEO Bryan Gibson said. "In September, Lee Ann's quick action and critical thinking saved a man's life, and I am very proud that she is being honored for her service."
In September 2013 in Florence, Ala., a son called 911 because his elderly father was nonresponsive. Wiggington was first on the scene and through her quick assessment and immediate action, as well as the teamwork of Florence-Lauderdale E-911 Center, Florence Fire Department and the doctors at Eliza Coffee Memorial Hospital emergency department, a man's life was saved.
"In a medical emergency, this is the outcome that everyone hopes for. Everything happened exactly how it needed to," Wiggington said. "Time is our greatest enemy when someone's heart stops beating. This incident was textbook, and it was all about teamwork. Everyone involved from dispatch to the doctors in the emergency department did an amazing job."
The son and his father were driving to the hospital when the father lost consciousness. The son immediately called 911, and Wiggington and her partner, Jennifer Hale, heard the call through dispatch. When the ambulance arrived on the scene, Wiggington assisted the son in getting his father out of the truck onto a flat surface. She did not register a pulse and immediately started CPR.
"In a heart-related emergency, time is of the essence. Every second that the heart isn't beating, the patient is losing brain function and muscle is dying," Gibson said. "Wiggington's quick action in beginning CPR and using the heart monitoring technology saved a man's life. Patients who experience full cardiac arrest rely on immediate intervention for a positive outcome."
Wiggington attached a LIFEPAK 12-Lead cardiac monitoring device to the patient and determined he had entered ventricular fibrillation. To restart the heart, she issued a shock from the LIFEPAK device, but there was no change. Wiggington continued CPR, and the Florence Fire Department helped place the patient in the ambulance. She reassessed and after the second electrical therapy, Wiggington registered a pulse.
Within 10 minutes of the ambulance crew arriving at the scene, the patient was in the emergency department at Eliza Coffee Memorial (ECM) Hospital, where Wiggington presented a code summary showing a report of the cardiac trauma and that the patient was now experiencing regular sinus rhythm and lowered blood pressure.
"ECM Hospital congratulates Lee Ann Wiggington on the Star of Life award," said Russell Pigg, CEO of ECM Hospital. "Shoals Ambulance provides a great service to our community with state-of-the-art technology and well-trained paramedics. Through close cooperation and communication, Shoals Ambulance and ECM make sure we respond quickly in an emergency and treat our community with excellent medical care."
Wiggington traveled to Washington, D.C., on March 24-26 as part of the Star of Life national award ceremonies. While there, she met with Alabama elected representatives to discuss emergency medical services legislation and issues.
About Shoals Ambulance
Shoals Ambulance has provided excellent medical transport services to communities in the state of Alabama since 2012. Shoals Ambulance is the exclusive E-911 ambulance provider for Lauderdale County and the City of Florence in North Alabama. Shoals Ambulance provides nonemergency transport options to Muscle Shoals, Bessemer and Birmingham, specializing in the highest level of comfort and patient safety. Shoals Ambulance staffs state-of-the-art ambulances with more than 30 highly trained, licensed EMTs and paramedics. Shoals Ambulance is a regional branch of Priority Ambulance.
For more information, visit www.shoalsambulance.com.
About Priority Ambulance
Based in Knoxville, Tenn., Priority Ambulance provides the highest level of clinical excellence in emergency and nonemergency medical care to the communities it serves. Throughout its national service area, more than 300 highly trained paramedics, EMTs and telecommunicators staff state-of-the-art ambulances with the latest medical equipment and technology.
# # #
For more information,
Contact: Amanda Shell
Moxley Carmichael
(865) 544-0088