SHOALS AMBULANCE, ELIZA COFFEE MEMORIAL HOSPITAL SPONSOR CRITICAL CARE AMBULANCE PROGRAM
August 8, 2014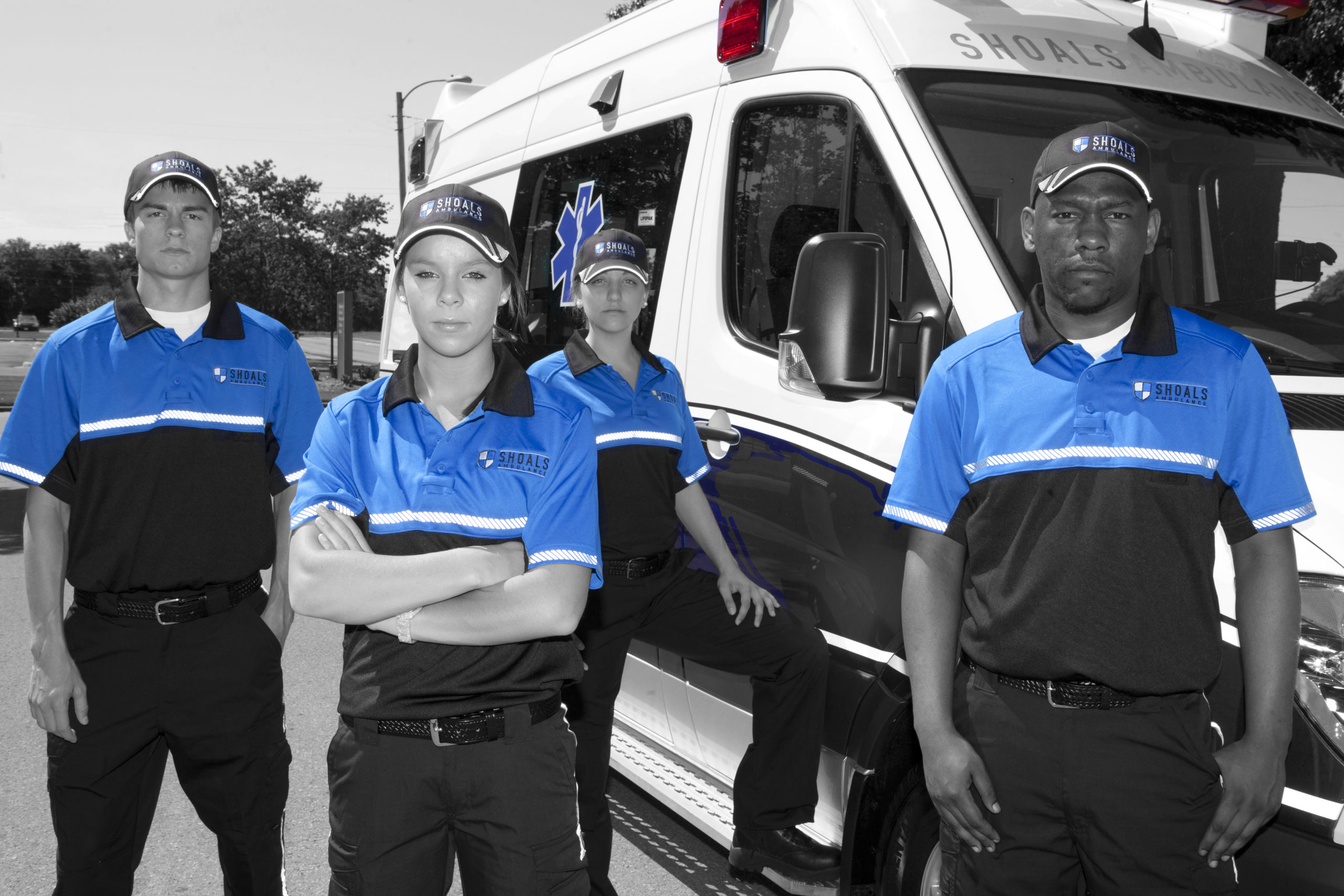 Shoals Ambulance and Eliza Coffee Memorial Hospital are hosting a specialized critical care paramedic certification class, the final step in establishing a regional critical care program. More than 30 paramedics and registered nurses are enrolled in the class on Friday, August 8, through Sunday, August 10, at Eliza Coffee Memorial Hospital.
"This training class goes above and beyond state requirements in ensuring the highest level of critical care," said Shoals Ambulance Operations Manager Blake Hargett. "This course will provide the paramedics and registered nurses who staff our critical care ambulance with specialized tools to care for the patients who require close supervision and intensive care during transport."
The three-day course hosted by Clinical Analysis Management will teach critical care skills such as airway management, cardiac disease management, trauma management, burn patient emergencies and pediatrics, neonatology and obstetrics. The course is designed to prepare participants for certified transport registered nurse and critical care paramedic certification tests.
"ECM Hospital is the largest, most comprehensive medical facility in the region, and we are the primary referral center for heart, stroke and critical care cases in Northwest Alabama," said ECM Hospital CEO, Russell Pigg. "Through our partnership with Shoals Ambulance, we will be able to quickly access a critical care ambulance to transport those referral patients to ECM from the surrounding counties needing our assistance."
In May, Shoals Ambulance announced that the company would add a critical care ambulance to its fleet in Lauderdale County – the only critical care ambulance in Northwest Alabama and Southern Tennessee. Shoals Ambulance's new critical care ambulance has advanced equipment that will be used to transport patients with specialized medical needs to and from hospitals and medical facilities in the region.
The critical care ambulance is large enough to hold a critical care paramedic, registered nurse and respiratory therapist. The vehicle is a mobile intensive care facility and holds specialized equipment including a ventilator and bariatric lift.
ECM Hospital has committed to having a trained critical care nurse as well as a respiratory therapist on each shift in the emergency department as part of the critical care program.
"Many of the skills taught in this course might be a review for the EMTs, nurses and respiratory therapists," said Hargett. "We are investing in continuing education for our paramedics and our partners to ensure that the Lauderdale county emergency medical team is prepared to provide care in every specialized situation where our critical care ambulance is required."
About Shoals Ambulance
Shoals Ambulance has provided excellent medical transport services to communities in the state of Alabama since 2012. Shoals Ambulance is the exclusive E-911 ambulance provider for Lauderdale County and the City of Florence in North Alabama. Shoals Ambulance provides nonemergency transport options to Muscle Shoals, Bessemer and Birmingham, specializing in the highest level of comfort and patient safety. Shoals Ambulance staffs state-of-the-art ambulances with more than 80 highly trained, licensed EMTs and paramedics. Shoals Ambulance is a regional branch of Priority Ambulance.
For more information, visit www.shoalsambulance.com.
About ECM Hospital
ECM Hospital serves the tri-state area of northwest Alabama, southern Tennessee and northeast Mississippi. It is the area's largest, most comprehensive regional medical facility and serves as the area's primary referral center. ECM is recognized for its outstanding heart program, is an accredited Chest Pain Center with PCI and remains in the Top 10 percent in the country for clinical care quality indicators. It is also in the process of becoming an accredited stroke center of excellence.