LAUDERDALE COUNTY UNANIMOUSLY RENEWS SHOALS AMBULANCE CONTRACT
April 15, 2015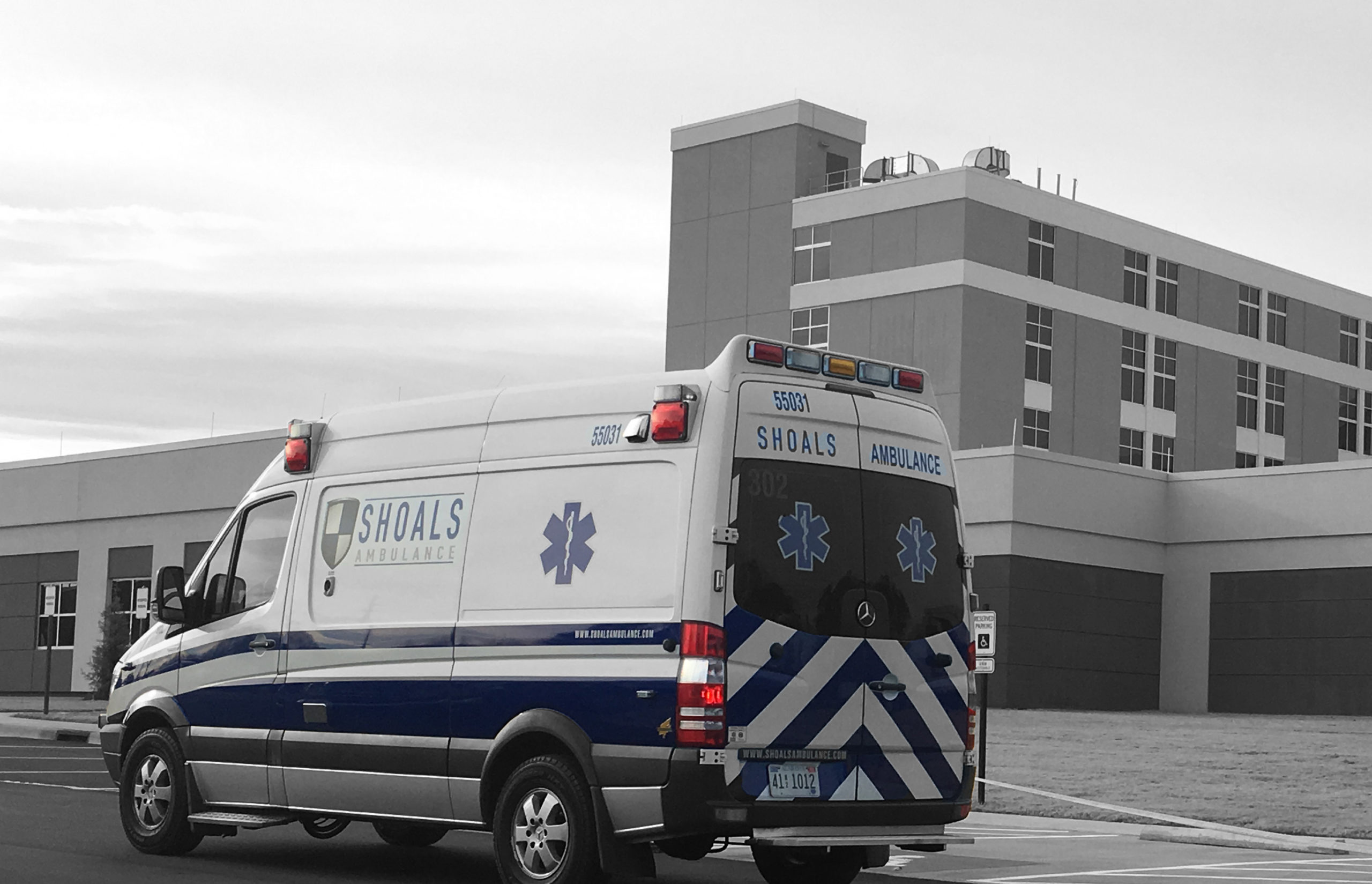 The Lauderdale County Commission voted unanimously on April 14 to renew the emergency ambulance services contract with Shoals Ambulance for an additional year, effective May 1. The Florence City Council already had approved the joint contract renewal on March 16.
"From the feedback I have gotten, the service that Shoals Ambulance provides has been good," County Commissioner Roger Garner. "My decision was based primarily on the number of ambulances and staff hours that Shoals Ambulance provides to the county. I made my decision to vote for renewal based on what was best for my constituents and my family."
In 2013, the Lauderdale County Commission and Florence City Council signed the first complete countywide contract for emergency ambulance services, a three-year agreement with annual renewals. This is the second unanimous renewal of Shoals Ambulance's contract.
"Shoals Ambulance has provided our citizens with a consistently high level of emergency medical care," Florence Mayor Mickey Haddock said. "We are grateful for the hardworking, skilled EMTs and paramedics who work with our first responders to ensure every call is handled professionally and efficiently."
Shoals Ambulance provides full advanced life support ambulance coverage throughout the county, including the City of Florence and the Towns of Anderson, Killen, Lexington, Rogersville, St. Florian and Waterloo, with nine Mercedes-Benz ambulances and one critical care vehicle.
In partnership with Eliza Coffee Memorial Hospital, Shoals Ambulance has created the first regional critical care ambulance program in Northwest Alabama. Prior to establishment of this program, the closest critical care ambulance for interfacility transport of critical patients was located several hours away in Huntsville.
"Shoals Ambulance provides high-quality emergency medical services, skilled, caring paramedics and top-of-the-line vehicles," said Blake Hargett, operations supervisor for Shoals Ambulance. "Over the past two years, Shoals Ambulance has responded to more than 23,000 emergency calls and has implemented the region's first critical care ambulance program. We are honored to continue to serve the residents of Lauderdale County."
About Shoals Ambulance
Shoals Ambulance has provided excellent medical transport services to communities in the state of Alabama since 2012. Shoals Ambulance is the exclusive E-911 ambulance provider for Lauderdale County and the City of Florence in North Alabama, as well as Franklin County. Shoals Ambulance also provides emergency medical service to several communities in Western Jefferson County, including Bessemer, Hueytown and Fairfield. Shoals Ambulance also provides transport options to Muscle Shoals and Birmingham, specializing in the highest level of comfort and patient safety. Shoals Ambulance is a regional branch of Priority Ambulance.
About Priority Ambulance
Based in Knoxville, Tenn., Priority Ambulance provides the highest level of clinical excellence in emergency and nonemergency medical care to the communities it serves. Throughout its national service area, more than 600 highly trained paramedics, EMTs and telecommunicators staff approximately 100 state-of-the-art ambulances with the latest medical equipment and technology.
Priority Ambulance provides emergency and nonemergency medical transport options to communities in Tennessee, New York, Alabama and Indiana. Operating as Priority Ambulance, the company serves Knox, Loudon and Blount counties in East Tennessee. Priority Ambulance operates as Kunkel Ambulance in Utica, N.Y.; as Trans Am Ambulance in Olean, N.Y.; as Shoals Ambulance in Alabama; and as Seals Ambulance in the Greater Indianapolis area.