Two West Jefferson County communities select Shoals Ambulance as exclusive emergency ambulance provider
April 16, 2015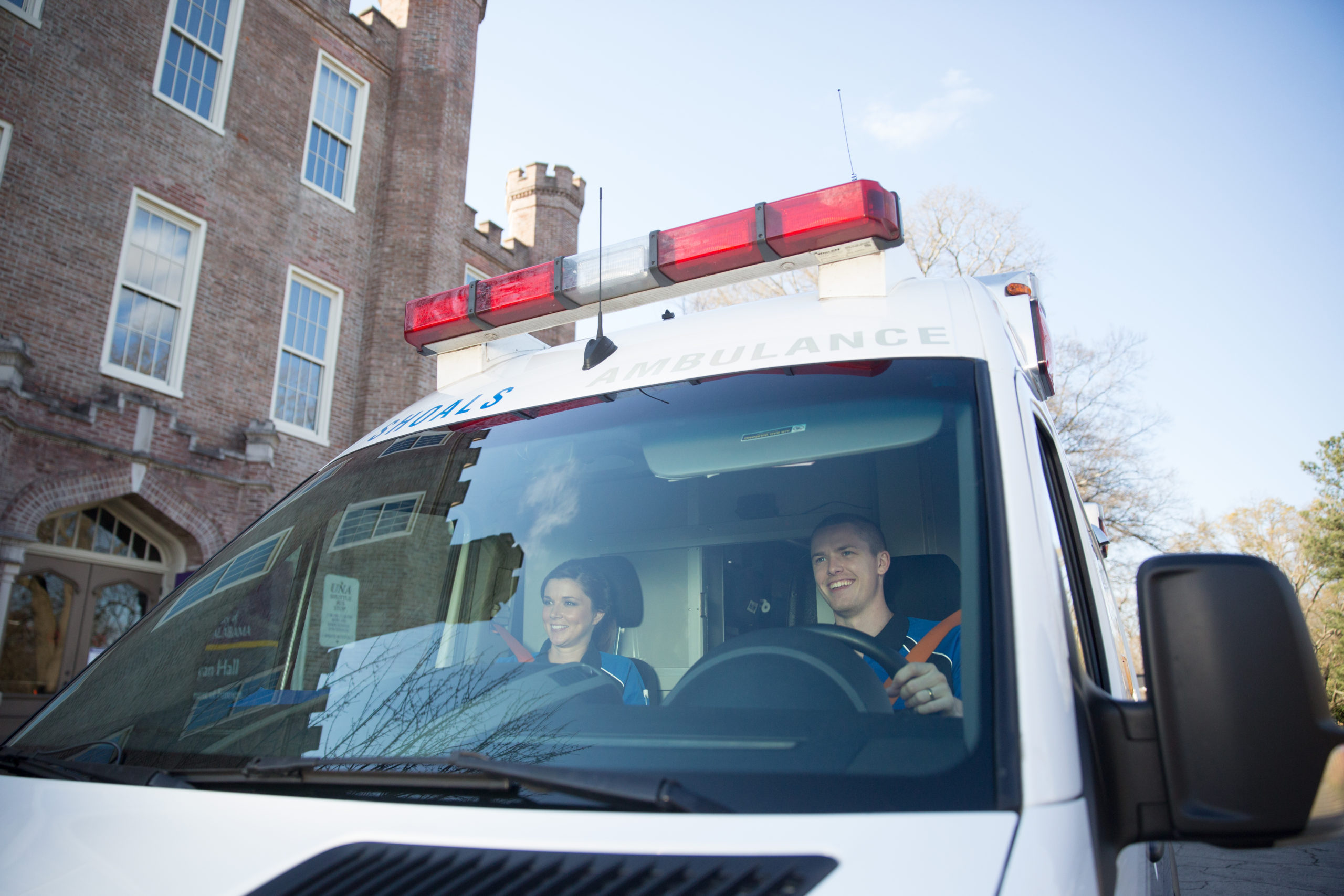 Shoals Ambulance now serves the cities of Fairfield and Hueytown in West Jefferson County as the exclusive provider of emergency ambulance transport to the area. The company plans to place an around-the-clock ambulances in each community dedicated to responding to emergency calls.
"At Shoals Ambulance, we support the communities we serve with quality emergency care and support of local nonprofits, organizations and businesses, and we are excited to continue to invest in Jefferson County," said Eric Messer, Shoals Ambulance vice president of business development. "Shoals Ambulance provides the highest level of quality emergency care to the community through top-of-the-line emergency vehicles, lifesaving equipment and skilled EMTs and paramedics."
Shoals Ambulance currently serves the nearby city of Bessemer with emergency service and with the addition of Fairfield and Hueytown, the company serves a population of more than 55,000 West Jefferson County residents.
About Shoals Ambulance
Shoals Ambulance has provided excellent medical transport services to communities in the state of Alabama since 2012. Shoals Ambulance is the exclusive E-911 ambulance provider for Lauderdale County and the City of Florence in North Alabama. Shoals Ambulance provides nonemergency transport options to Muscle Shoals and Birmingham, specializing in the highest level of comfort and patient safety. Shoals Ambulance is a regional branch of Priority Ambulance.
About Priority Ambulance
Based in Knoxville, Tenn., Priority Ambulance provides the highest level of clinical excellence in emergency and nonemergency medical care to the communities it serves. Throughout its national service area, more than 600 highly trained paramedics, EMTs and telecommunicators staff approximately 100 state-of-the-art ambulances with the latest medical equipment and technology.
Priority Ambulance provides emergency and nonemergency medical transport options to communities in Tennessee, New York, Alabama and Indiana. Operating as Priority Ambulance, the company serves Knox, Loudon and Blount counties in East Tennessee. Priority Ambulance operates as Kunkel Ambulance in Utica, N.Y.; as Trans Am Ambulance in Olean, N.Y.; as Shoals Ambulance in Alabama; and as Seals Ambulance in the Greater Indianapolis area.