Lauderdale County approves emergency 911 contract with Shoals Ambulance
April 13, 2016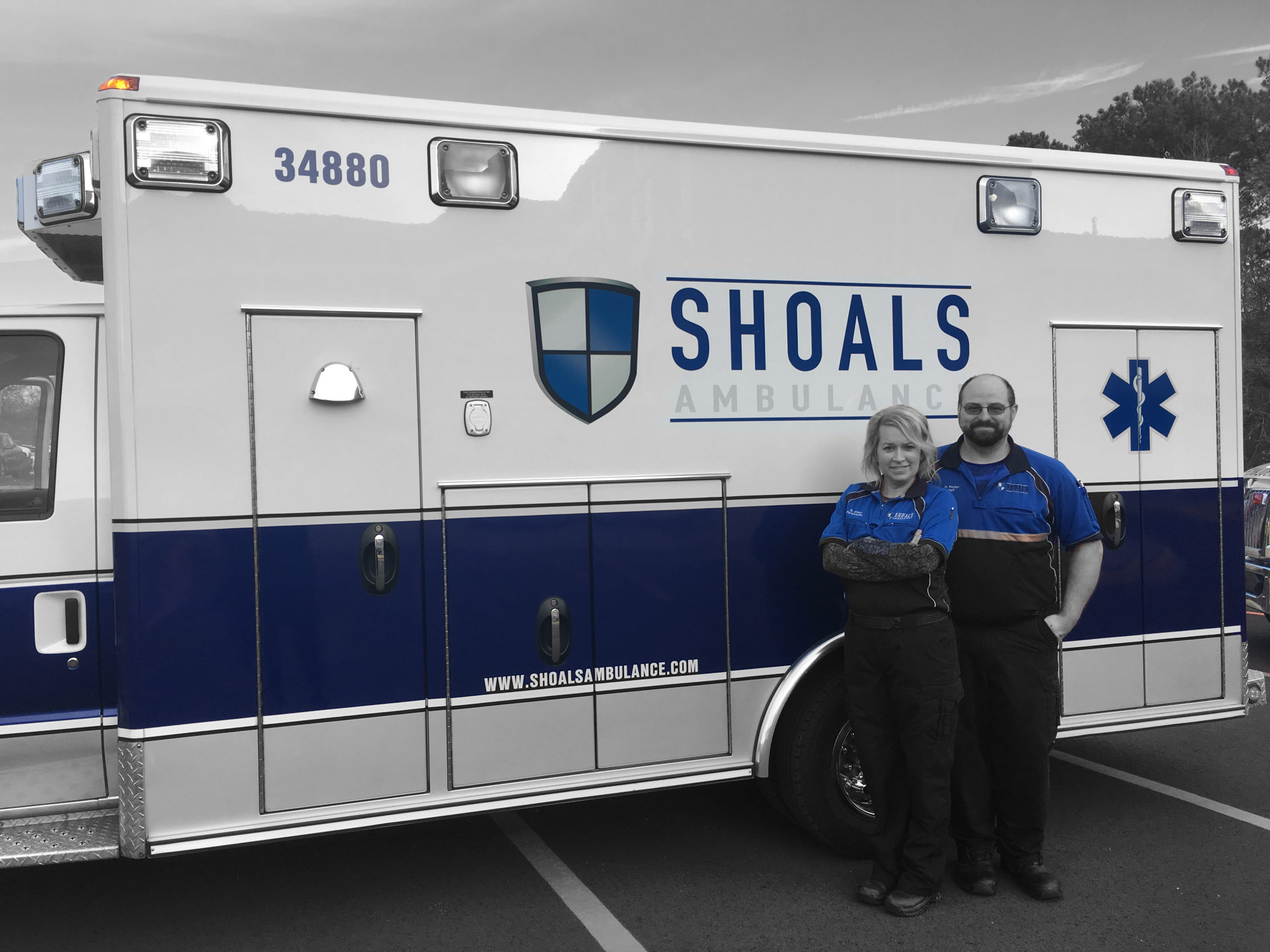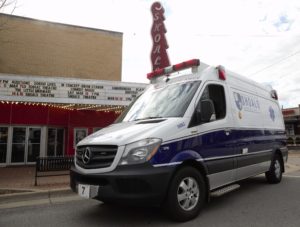 The Lauderdale County Commission voted April 12 to approve the contract with incumbent provider Shoals Ambulance to provide exclusive non-emergency and emergency 911 ambulance services for the next three years. The Florence City Council already had approved the joint contract on April 5.
"We are proud to be able to continue the same high caliber of health care service to our friends and neighbors in Lauderdale County," Shoals Ambulance CEO Bryan Gibson said. "Our employees truly care about the community and work hard every day to continue to raise the standard of care."
Shoals Ambulance was selected in a bid process for a one-year contract with two years of renewal to provide exclusive service to Lauderdale County, which includes the City of Florence. The bid packet was developed by a committee consisting of representatives that included volunteer firefighters, paid firefighters, law enforcement, medical personnel and representatives of the council and commission. Shoals Ambulance has provided emergency services to Lauderdale County since 2013.
"The feedback from the community that I've received on Shoals Ambulance's service for the past three years has been positive," said Lauderdale County Commissioner Roger Garner. "I am pleased with the quality of the bid and with the overall service proposal and pricing of the new contract."
"The health and safety of our citizens is our No. 1 concern, so having an excellent emergency services network is critical," Florence Mayor Mickey Haddock said. "The local EMTs and paramedics at Shoals Ambulance ensure an efficient, effective and caring response when our citizens need it most. We are pleased that they will continue to provide this service to our city."
Shoals Ambulance will provide full advanced life support ambulance coverage throughout the county, including the City of Florence and the Towns of Anderson, Killen, Lexington, Rogersville, St. Florian and Waterloo, with 10 ambulances and one critical care ambulance.
In partnership with Eliza Coffee Memorial Hospital, Shoals Ambulance created the first regional critical care ambulance program in Northwest Alabama in 2014. Prior to establishment of this program, the closest critical care ambulance for interfacility transport of critical patients was located several hours away in Huntsville.
About Shoals Ambulance
Shoals Ambulance has provided excellent medical transport services to communities in the state of Alabama since 2012. Shoals Ambulance is the exclusive non-emergency and emergency 911 ambulance service provider for Lauderdale County and the City of Florence in North Alabama, as well as Franklin County. Shoals Ambulance also provides emergency medical service to several communities in Western Jefferson County, including Bessemer, Hueytown and Fairfield. Shoals Ambulance also provides ambulance transport services in Muscle Shoals and Birmingham, specializing in the highest level of comfort and patient safety. Shoals Ambulance is a regional branch of Priority Ambulance.
About Priority Ambulance
Based in Knoxville, Tenn., Priority Ambulance provides the highest level of clinical excellence in emergency and nonemergency medical care to the communities it serves. Throughout its national service area, more than 1,000 highly trained paramedics and EMTs staff with a fleet of more than 250 state-of-the-art vehicles with the latest medical equipment and technology.
Priority Ambulance provides emergency and nonemergency medical transport options to communities in Tennessee, Alabama, New York, Pennsylvania, Indiana and Georgia. Operating as Priority Ambulance, the company serves Knox, Loudon and Blount counties in East Tennessee. Priority Ambulance operates as Kunkel Ambulance in Utica, New York; Trans Am Ambulance in Olean, New York; Shoals Ambulance in Alabama; Seals Ambulance in Indiana; and Central EMS in Georgia.