Lauderdale County renews emergency 911 contract with Shoals Ambulance
April 17, 2017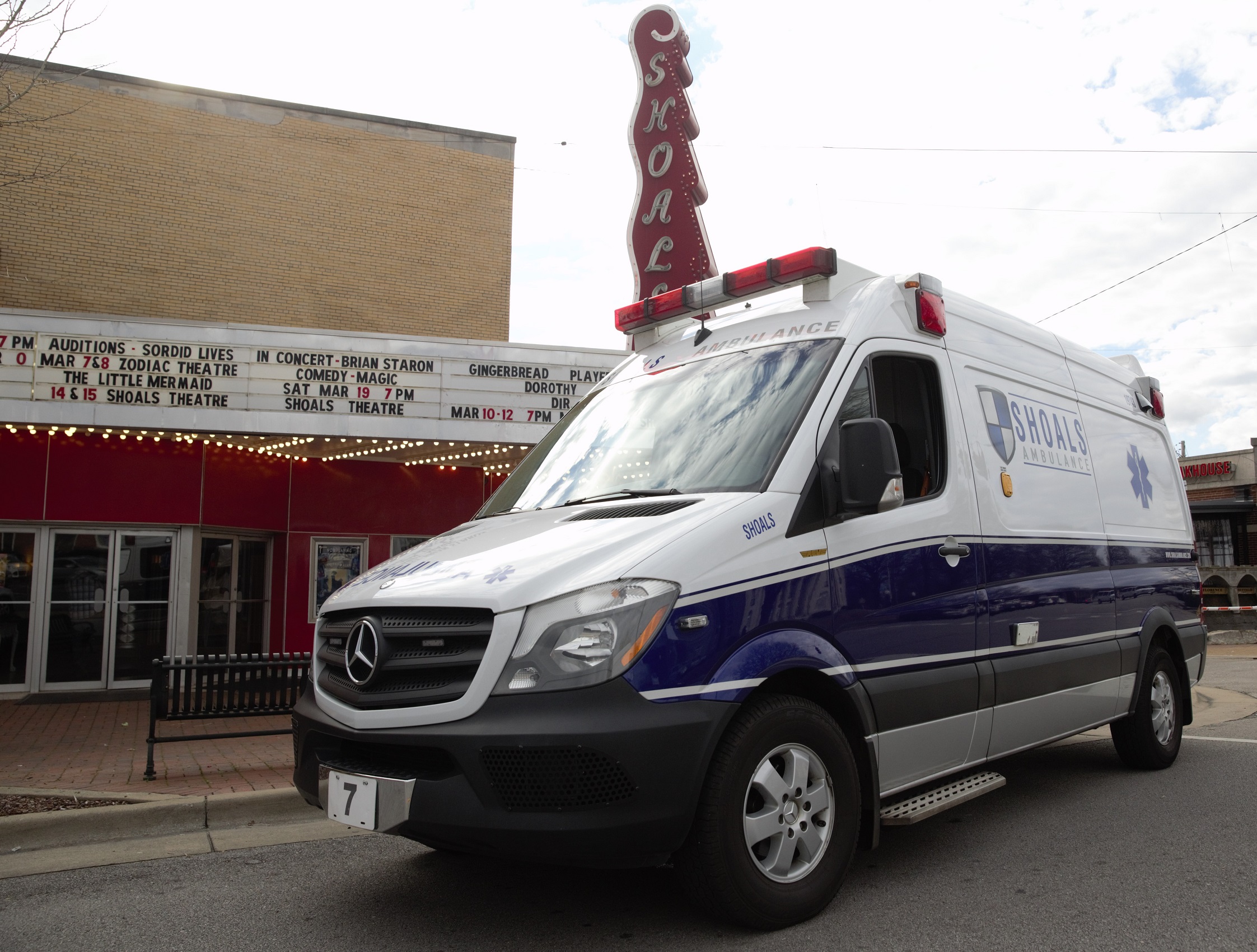 The Lauderdale County Commission unanimously voted April 11 to approve a one-year renewal of the contract with Shoals Ambulance to provide exclusive non-emergency and emergency 911 ambulance services. Florence City Council had approved the renewal on March 21.
"Our EMTs and paramedics are members of this community, who deeply care about the service provided to their friends and neighbors," said Operations Supervisor Blake Hargett. "I appreciate the Lauderdale Commission acknowledging our employees' hard work and allowing us the opportunity to continue to serve their constituents."
Shoals Ambulance has provided emergency service to Lauderdale County since 2013. In 2016, Shoals Ambulance was once again selected in a bid process for a one-year contract with two years of renewal to provide exclusive service to the county.
"Shoals Ambulance has met the standards of the contract and has provided high quality emergency service to our constituents," said Lauderdale County Commissioner Danny Pettus. "The commission unanimously approved the renewal, and we look forward to Shoals Ambulance continuing to serve the community."
Shoals Ambulance provides advanced life support ambulance coverage throughout the county, including the City of Florence and the Towns of Anderson, Killen, Lexington, Rogersville, St. Florian and Waterloo, with 10 ambulances and one critical care ambulance.
About Shoals Ambulance
Shoals Ambulance has provided excellent medical transport services to communities in the state of Alabama since 2012. Shoals Ambulance is the exclusive non-emergency and emergency 911 ambulance service provider for Lauderdale County and the City of Florence in North Alabama, as well as Franklin County. Shoals Ambulance also provides emergency medical service to several communities in Western Jefferson County, including Bessemer, Hueytown and Fairfield. Shoals Ambulance also provides ambulance transport services in Muscle Shoals and Birmingham, specializing in the highest level of comfort and patient safety. Shoals Ambulance is a regional branch of Priority Ambulance.