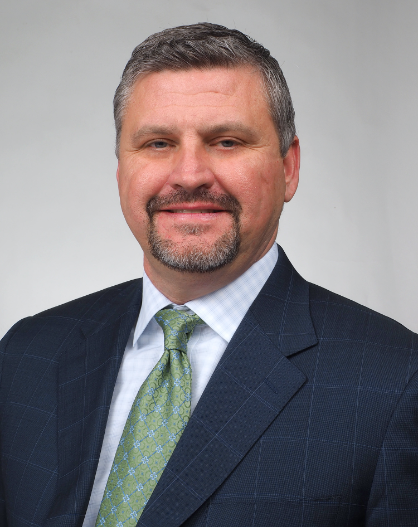 Bryan Gibson, president and CEO of Priority Ambulance, has more than 30 years of experience in the emergency medical services industry. Bryan founded Priority Ambulance in 2014 with a vision to set a higher national standard of clinical excellence and care in emergency medical services.
Bryan began his career as a licensed paramedic working at a hospital in Corinth, Miss., and later with a fire department in Memphis, Tenn. In 1995, Bryan founded his first ambulance company, Priority EMS, based in Memphis. He served as president and CEO of Priority EMS and its 125 staff members and 45 ambulances, which generated $11 million in annual revenue. In 1997, Bryan sold his company to Rural/Metro and joined its management team as Mid-South division general manager. Later that year, he was promoted to oversee business development and was responsible for operational productivity and profitability throughout the 10-state South Zone region.
One of Bryan's main functions was to support and direct staff in turnaround environments to ensure regional profitability. In 2002, Rural/Metro tapped Bryan to serve as division general manager for a multistate territory that included Mississippi, Alabama, West and Middle Tennessee and the Florida Gulf Coast – operations with annual revenues totaling $19 million. From 2005 to 2010, Bryan served as group president of the South Region and then the Southwest Region, overseeing operations and business development in both territories and securing new contracts and renewals for key markets. In 2010, Bryan became chief operating officer at Rural/Metro Corporation, overseeing all operating aspects of one of the largest emergency services companies in the country.
In May of 2012, Bryan returned to his entrepreneurial roots and founded his second ambulance company, Shoals Ambulance, in Florence, Ala., which was awarded the exclusive contract for 911 emergency and nonemergency services for Lauderdale County and the City of Florence in 2013. Shoals Ambulance became a part of the Priority Ambulance family when the corporation was founded in 2014.
Bryan earned a bachelor's degree in business administration from Colorado Tech University. Bryan has been married to his wife, Lisa, for more than 20 years.